What to consider when investing in a property in Mallorca
What could be better than a plot of land as an investment? Capital investment property – what you have to consider when you buy an undeveloped plot of land in Mallorca as a capital investment. Where are the advantages of an undeveloped property and what disadvantages you have to avoid. One advantage of land is obvious: land cannot be increased. It is not for nothing that land is referred to as concrete gold. And, like gold, is a scarce resource.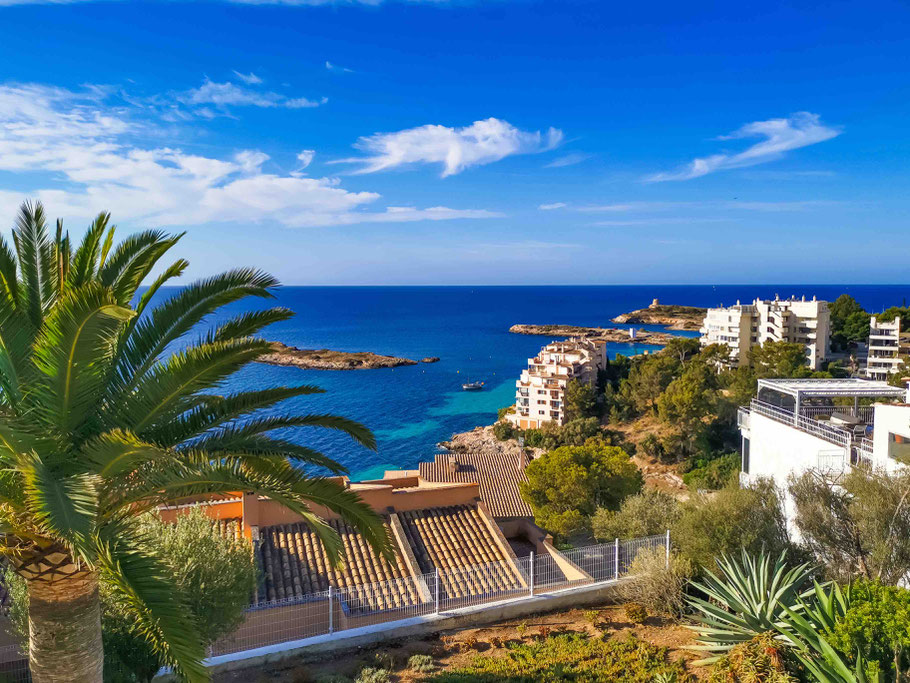 The golden rules when investing in properties in Mallorca
The golden rules for investing also apply when investing in land on the island: detailed knowledge of the product, its supply and demand, and its location. As well as about law and taxes when buying and selling. Every investor should know this basics of investing. Don't feel ready to invest yet? Subscribe to our blog and find out everything first-hand. We have been the real estate and finance experts in Mallorca for 30 years.
Location, location, location means in Mallorca: Sea views
Every real estate investor knows: the location is crucial. So before you buy a finca property in Mallorca, please ask yourself the following question: is this a hobby or do you have the opportunity to sell this property profitably in any market situation? In my opinion, a sea view is a decisive criterion when investing in Mallorca. The view of the Mediterranean Sea is a qualitative distinguishing feature to other properties as an investment. Only a sea view guarantees that you can sell again at a profit in any market situation. At Cala Pi Homes we only buy and sell plots with sea views. And that for more than 20 years.
Market maturity and buildability
By market maturity I understand the buildability: is it suelo rústico, ie agricultural land? Then the price is very low, since there is no other use outside of agriculture. Here we are often talking about land prices between EUR 20 and EUR 50 per square meter of land.
At the other end of the scale are plots with planning permission . They are naturally the most expensive. Here we are talking about land prices between EUR 500 and EUR 2,000.
In between there is another category that can be very interesting for investors who want to be involved in the medium term: so-called building expectation land. But beware: this is exactly where danger looms. Lots of land are often offered that are referred to as suelo urbano, but are still not buildable. The reason: they fall out of the PGOU , the approved development plan. And are therefore not touched by professional investors. Formally, and every lawyer on Mallorca will confirm this, it is indeed a matter of building prospects; but that won't do you any good as they cannot be built within the approved PGOU. These properties are of no interest to you as an investor and are therefore taboo.
What mistake is threatening now in times of the Corona crisis? Such worthless plots of land are now being offered en masse by dubious traders. At unbeatable low prices. But absolutely worthless. So be sure to check different sources before you buy building land in Mallorca!
Much more interesting are plots for which a building permit has been applied for and which are considered buildable within the PGOU. For investors who see their investment in the medium term, this is the best asset class. Here we are talking about land prices between 150.- EUR and 300.- EUR.
ownership
By ownership I mean the type of ownership. If it is a stake in a property, then several investors share the investment. This can make sense if the property is so expensive that your own savings are not sufficient to buy the property on your own. Here it is necessary to define clear criteria for a later exit. So that you can get your money back and the promised return within a clear period of time.
In our company CPH Invest GmbH in Frankfurt am Main, we pool investors within the framework of private placements in order to also give smaller investors the opportunity to participate in our real estate investments. We are always involved with at least 50% of the total investment. By " we " I mean my colleague Hanno Strack and myself.
Investors who do not want to participate together with others, but prefer to stand alone as owners in the land register, have the following very attractive option:
CAPITAL INVESTMENT IN CONSTRUCTION PLOTS OF CALA PI HOMES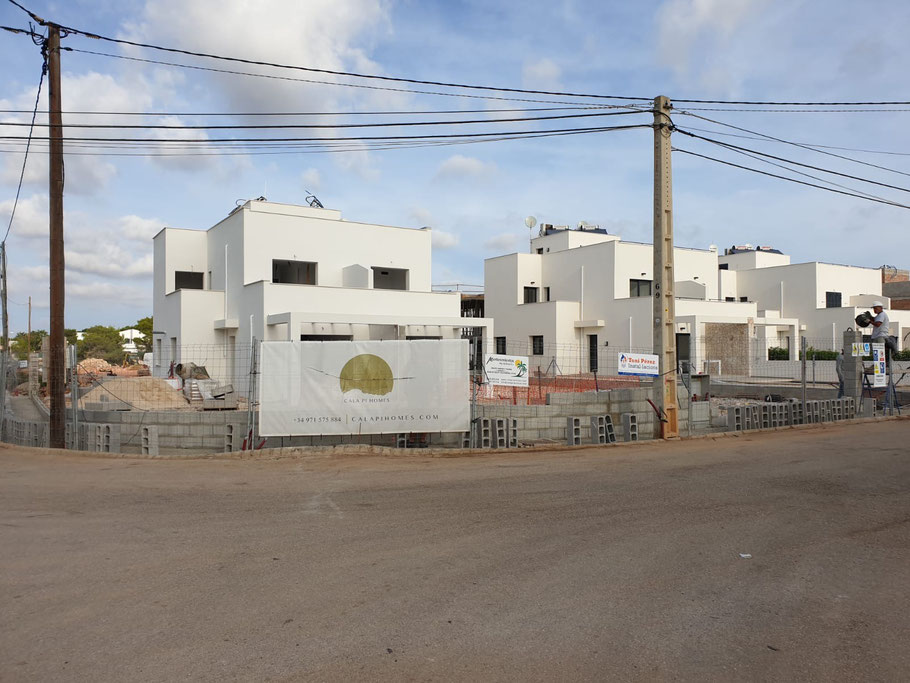 As part of our investor program " Be your own investor " we offer selected investors the opportunity to build their own holiday home. You buy a property with an existing building permit, can start building immediately and benefit from our know-how and marketing when selling the finished units.
LEARN MORE NOW